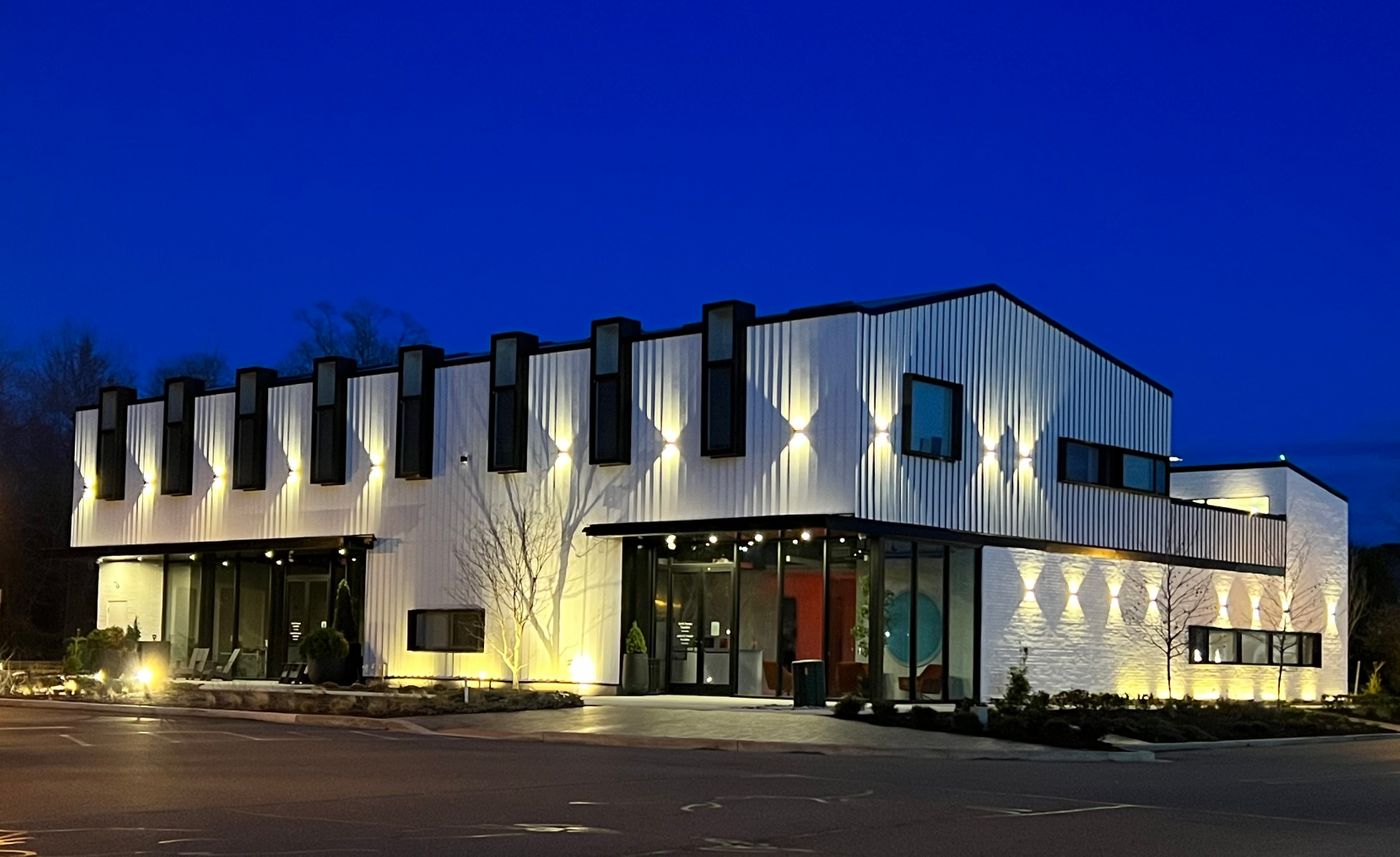 A Place to Call Home
Since the founding of the Carl M. Freeman Foundation, the staff have not had a building to call home. Staff have worked alongside our sister Freeman organizations in shared office spaces. We are thrilled to have changed that recently and have the Carl M. Freeman Foundation Office Building to lead the mission of the organization.
This beautiful space was opened in November 2020. The building features a large Town Hall event space, a catering kitchen, large boardroom with video-conferencing capabilities, and a beautifully furnished library lounge. The second floor is a modern office space with nine private offices, co-working spaces, two meeting rooms and a beautiful outdoor deck.
In post-pandemic times, the Carl M. Freeman Foundation plans to welcome collaboration of other small nonprofits in the first-floor spaces for events or meetings in addition to programming specific to our mission.
Supporting Emerging Female Artists
Carl Freeman and his wife Virginia were ardent supporters of the arts. The Carl M. Freeman Foundation continues to support the legacy of the Freeman family by supporting emerging female artists in its new office. Working with Shore Advisory of Washington, DC, we have curated a beautiful collection of artworks created by women artists from around the region, including Delaware, DC, Philadelphia and Baltimore.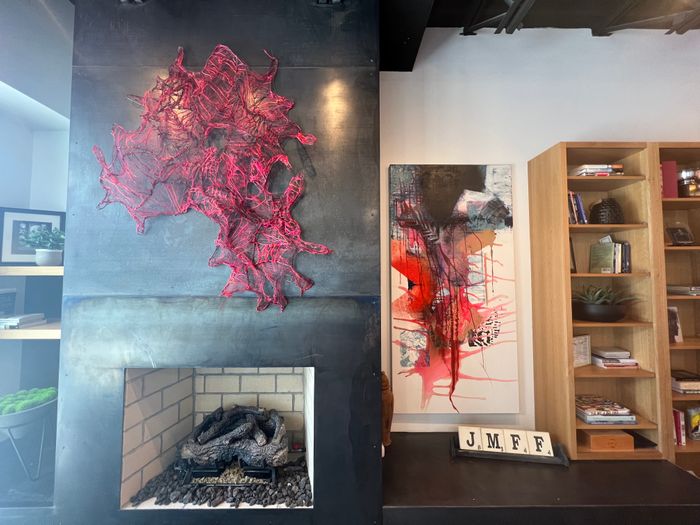 Pieces by Nnenna Okore (left) and Maggie Michael (right) bring color and texture to the library lounge.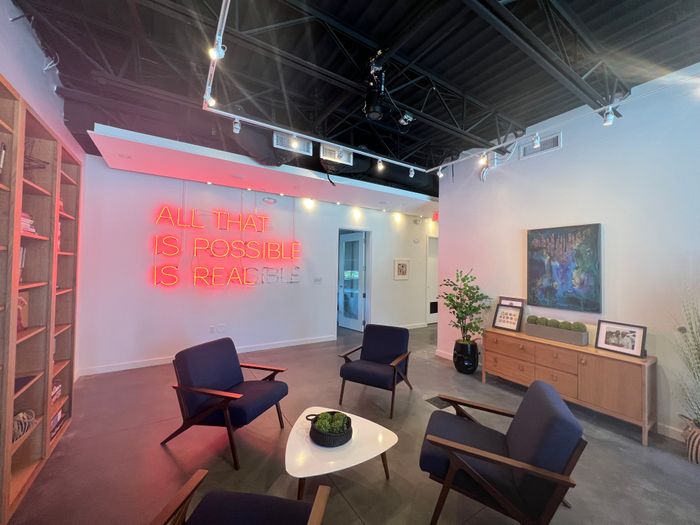 Alicia Eggert's neon installation motivates those that enter the building while Hedieh Javanshir Ilchi's painting provoke deep thought.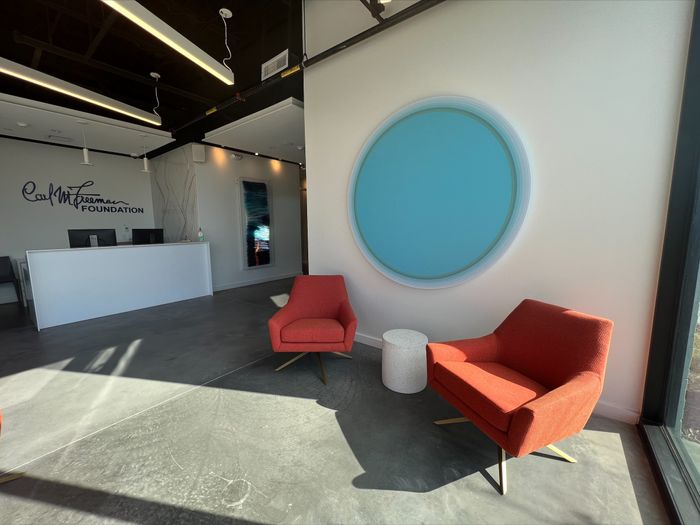 A piece from Linling Lu's "One Hundred Melodies of Solitude" collection pictured in the CMFF lobby.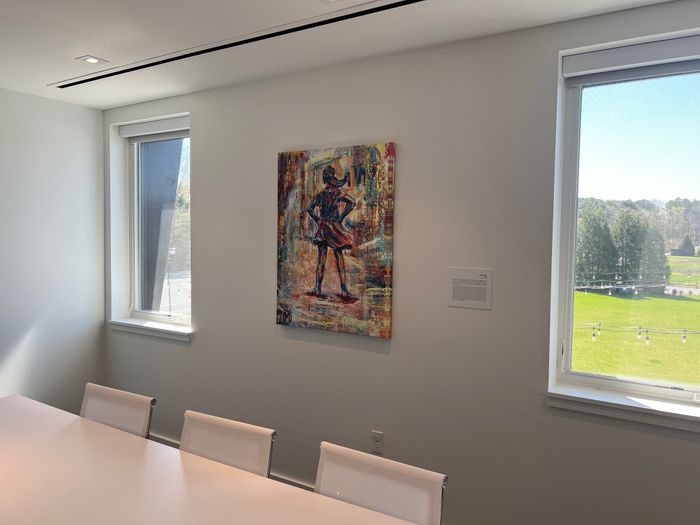 Maggie O'Neill's Fierce Girl inspires staff in a meeting room.